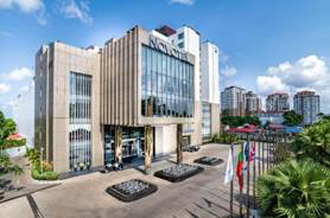 459 Pyay Road, Kamyut Tsp, Yangon, Myanmar
For any enquiries on room booking, please contact asvac2019@kenes.com
Room Type
Rate
Breakfast
Internet Access
Superior Deluxe (Single)
USD 105
Inclusive
Inclusive
Superior Deluxe (Double)
USD 115
*Rates are inclusive of 10% service charge and commercial tax currently at 5%.
Cancellation Policy
Cancellation received by Novotel Yangon Max less than 14 days prior to date of arrival and non-arrival (no shows) may incur cancellation charges fee of one room night.
Complimentary Transportation
Hotel will provide shuttle bus for drop-off (Novotel Yangon Max to Lotte Hotel Yangon) and pick-up (Lotte Hotel Yangon to Novotel Yangon Max). Timing of transportation will be advised closer to the date of event.